Take your acting career to the next level!
Embodiment Private Coaching unites the imaginary separation between body and mind and is designed to awaken creative flow, activate the body/breath connection, encourage intuitive impulses to achieve a full expression of the actors instrument.
Each session is tailored to an individual needs, skill level and experience, working deeply on the physical, emotional, mental and sexual/creative self.
Each session incorporates exercises to awaken creative flow and identify primary and shadow archetypes, to explore the shadow (subconscious).  Actors will gain access to their creative/sexual power and understand how this vital energy can be harnessed and directed.
Shadow work enables actors to identify emotional blocks and repressed archetypes.  The techniques used allow entry into the different parts of the consciousness,  including the conscious and unconscious shadow aspects of the psyche, feminine/masculine polarities, primal wild woman/man and archetypes.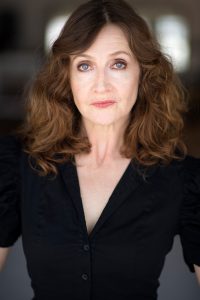 The subconscious does a great job, keeping these denied emotions repressed and hidden, but when triggered by a circumstance, event or other person, they can resurface causing us pain. By recognising the shadow aspects within, emotional blocks can be identified in the energy system and neural pathway patterning.
The effectiveness of the Embodiment techniques used below lies in the ability to access deep devels of the psyche, enabling the actor to access deeper parts of their consciousness and motivations so they can access a character's archetypes to create fully embodied characters.  The desired result for the actor, is a freedom of expression and increased emotional range, allowing engaging, dynamic, alive, stimulating and connected performances, which in turn, will significantly increase actors chances of acquiring roles in the industry.
Typical Archetypes include:
Innocent
Orphan
Hero
Caregiver
Ruler
Creator
Magician
Jester
Priest/Priestess
Warrior/Warrior Woman
Diva/Divus
Sexual archetypes:
Lover
Temptress/Femme Fatale
Prostitute
Seducer
Harlot/Gigolo
God/Goddess
Wild Woman/Man
A private session can include the following:

Dance movement
Tantric breathwork
Body/breath connection
Embodied energy flow
Embodied writing
Embodied Flow Movement
Primal movement
Inner essence
Animal essence
Sound release
Vocal exercises
Inner Warrior and Shadow Warrior
Mirror work
Sensory work
Roleplay/Text
Voicing boundaries in intimate scenes
Accessing archetypes
Owning your sexuality
Authenticity and truth work
Animal exploration
Sound release
$80.00 – First session
$68.00 – Ongoing sessions
Bookings required 7 days prior and must be prepaid
No refunds once payment transferred unless class is cancelled by teacher