Book your Free Strategy Consult -Take your Acting Career to the next level!
Acting Classes Melbourne
Embodiment Process
The Embodiment Process unites the imaginary separation between body and mind, body and soul, opening a doorway to your inner wisdom and work on all 5 body layers – physical body, mental body, bliss body, energy body and wisdom body. When the mind, body and soul are in balance, the physical body and energetic layers are able to eliminate blocks, negative thought processes can be reversed and neural pathways can be reset.
You will be able to tap into your inner wisdom to receive the messages you need to follow. Embodiment Coaching Sessions will give you the tools to tap into your inner wisdom, awaken creative flow and activate your soul gifts. You will be guided to release STUCK energy blocks on a cellular level and ignite your sacral power to open a doorway to your inner wisdom.
The first Embodiment Coaching Session includes a powerful Body, Heart & Soul Alignments, which will allow clearance of energetic blocks at ROOT CAUSE. Old patterning and negative beliefts will begin to eliminate, allowing you to finally move past old conditioning. Many people have blocks which stops them moving forward and that's where we come in. We help you to identify what is holding you back from manifesting your vision, rather than slogging away for years and not knowing why you're not moving forward. We guide you in moving forward, tapping into your inner wisdom to realise your vision and create aligned action, so you can achieve your life and career dreams effortlessly. The No 1 reason you are not receiving financial abundance, health and harmony, is because you are not energetically on the same frequency as your goal.
Over the last 14 years and hundreds of clients later, I have recognised the top two COMMON BLOCKS:
'I AM NOT WORTHY' and 'I AM NOT READY'. After only a few sessions deep transformations and profound changes can occur, and you can achieve heightened energy levels and energetic alignment.
Embodiment For Actors Six Week Private Coaching Package
The Actor Awakened
Costs:
$600.00 Private face to face
$500.00 Private via zoom
Discounted Price available for both price points for students and unemployed
Session 1
Deep relaxation
Breathwork
Embodied movement
Dropping into your body and stillness
Connecting to your senses
Identifying tension in the body
Sound release
Sensory

Clearing and releasing unprocessed past emotions
Session 2
Identifying blocks

Where fear, unworthiness, guilt and shame is being held in the body


Unprocessed past emotions

Shadow self

Embodied movement

Tantric Breathwork

Somatic movement
Sound release

Archetypes
Session 3
Visualisations
Shadow self
Accessing your archetypes and shadow self to reveal triggers and personality traits
Chakra opening
Embodied energy flow
Sacral Power
Tantric Breathwork
Energy flow
Sensory
Sexual energy
Mirror techniques
Voice
Discover power imbalances
The polarities – feminine and masculine
Animal essence
Power archetypes
Primary and secondary archetypes
Harnessing sexual energy
Session 6
Manifesting your desires, versus mentally manufacturing it
Balancing – abundance, health and harmony
Next steps to your acting goals
Focused direction and sustained actions
Industry tips -headshots, cv, getting work, agent, casting agents etc
The easy way to memorise lines
___________
Embodiment Level 1 – 8 weeks
Embodiment for Actors Courses –
Level 1 Embodiment, Level 2 The Primal Actor and Level 3 Shadow Self

Connect to your inner world and learn the secrets of presence, stillness and energy flow
Embodiment Level 1 Course is designed to teach actors how to connect to their inner world, by exploring their physical, emotional and spiritual bodies. Participants will learn body/breath connection, deep relaxation, stillness, power and presence, and how emotions move through the body.
The course includes body mapping, identifying emotions and which area's of the body are holding your emotions.
During this process, emotional blocks may be revealed. Your facilitator has 14 years of experience and adept at holding and uses safe embodiment techniques.
The course will cover:
Deep relaxation techniques
Breathwork
Embodied Energy Flow
Embodied Dance
Body mapping
Sound release
Visualisation
Sensory
Outcomes
A preparatory course for Level 2 and 3 which aims to develop body and sensory awareness. The techniques used in this course can be taken into everyday life for the purposes of empowerment, confidence and self growth.
Prerequisites
The course is suitable for beginner actors.
_________________________________________________________________
Level 2 – The Primal Actor
8 weeks
Discover your primal animal within
This course will explore the primal animal essence which resides in us, which often lays dormant due to society taboo's about emotional release. Primal animal work is a powerful practice allowing access to a person's true authentic nature and raw primal impulses.
In this course tantric breath and postures, sound release and instinctual movement are utilised to access impulses.
This course will cover:
Primal animal movement
Animal essence
Tantric Breathwork and Postures
Sound release
Visualisation
Sensory
Outcomes
A prepartory course for Level 3, which aims to develop a deeper connection to self, autenthic expression and organic impulses.
Prerequisites
Must have completed Embodiment Level 1 to participate in this course.
_________________________________________________________________
Level 3 – Shadow Self
8 weeks
In Shadow Self Level 3 participants will discover their dominant and repressed archetypes, giving insight into behaviours and motivations. Actors must be aware of not only their own primary and secondary archetypes before they can embody a character's. If an actor is blocking or disowning an archetype, then he/she cannot access the character fully.
The Embodiment Process unites the imaginary separation between body and mind. In Shadow Work (subconscious) traits and repressed archetypes are identified, preventing a full expression of creative energy. By recognising the shadow, we can begin to make the unconscious conscious, explore masculine/feminine polarities and creative energy. identify archetypes and particular emotional blocks.
The Shadow
The subconscious shadow self, does a great job keeping denied emotions from our conscious mind. When emotions are suppressed and hidden in the shadow, they can be triggered by a circumstance, event or other person, then they can resurface, causing us pain. By recognising the shadow aspect in us, we can begin to make the unconscious conscious.
Techniques used include:
Tantric breath
Sound release
Embodied energy flow
Deep relaxation
Mirror work
Mirror play
Sensory
Archetypes
Inner Warrior/Shadow Warrior
Feminine/Masculine polarities
Sexual energy
Archetypes

Archetypes symbolize basic human motivations, which evoke deep emotions. Every person has a range of archetypes that exist in their psyche, some more dominant than others and each type has its own set of values, meanings and personality traits. By identifying these archetypes and what they represent, you will learn more about your emotional states and your trigger points.
Outcomes
Allowing actors entry into different parts of their consciousness to access emotions and feelings. The effectiveness of the embodiment techniques used lie in their powerful ability to access deeper parts of the psyche, develop deeper consciousness and create fully embodied characters.
Prerequisites
Must have completed Level 2 and 3 to participate in this course.
Venue
East St Kilda
Fees
T's & C's – Payment required in full, at least 2 weeks prior to course.
No refund when payment made unless course cancelled.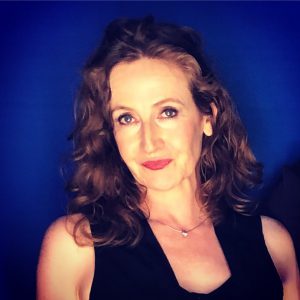 www.mareeshefford.com
Maree Shefford – Actor, Dance Teacher, Embodiment Coach and Tantric Yoga Facilitator
Maree has been teaching for 14 years actors and non actors, and is a highly sought after coach.

https://embodiment.mareeshefford.com/
Current and Past Clients
Personal Audition Prep Coach for Dan Hamill (Love Child TV Series 4 and X Factor 2015) 2013 till 2017
Melbourne University
Monash University
Deakin University
Victoria University
Ranzcog
Laneway Learning
CRT&C Conflict Resolution
Moorabbin Tafe
CAE
_____________________________________________
Training
Acting – Eric Morris Technique Teacher, Mal Kennard (AFI nominee) 2013-2017
Meisner Method
Cert III Dance Performance – Dance Factory – Ballet, jazz and dance
Speech & Drama – Trinity College London – Grade 1-8 exams
Acting – VCA Foundation Year, NIDA open
Singing – various teachers
Raw Truth – Teacher, Kim Farrant (Director of Strangerland starring Nicole Kidman and Angel Of Mine starring Noomi Rapace)
Physical Theatre Courses – IUGT
Diploma Tantric Yoga and Healing
_______________________
Testimonials
Working with you opened windows of inspiration and opportunity. I've become more self aware of my thoughts and feelings and have become more of a confident person from that. Every session brought a new feeling and a new form of growth and I was always excited for what the new session would bring'.
Harper Lawrence – Musical Theatre Performer
'Working with Maree was a transformative experience'. I learnt alot about myself and was challenged in an empowering way through the feminine archetype work. Highly recommend'.
Jessica The Jester – Entertainer
'I undertake privates with Maree and she integrates many powerful embodiment techniques which allowing me to create characters with great depth and authenticity' She is a wonderful teacher!'
Danielle – Performer
'Highly recommend Embodiment For Actors to any Melbourne based actor. Or anyone who wants to build their confidence in a safe and empowering environment'. Ally Sanford, Actor
'Maree helped me greatly through her amazing courses. Book into this amazing course by a respected actor and dancer. Maree was the first one to give me my confidence here in Melbourne and I truly can't recommend enough how valuable her courses truly are'. Ally Sanford, Actor
'Last class of @mareeshefford Embodiment for Actors. Going to miss these gorgeous, strong women. HIGHLY RECOMMEND this class to any Melbourne based actor!! Or anyone who wants to build their confidence in a safe and empowering environment'. Ally Sanford, Actor
"Missing your fabulousness!'
Ally Sanford – Working Actress https://allysanford.com/post/177939182835/last-class-of-mareeshefford-embodiment-for-actors
Maree's approach to facilitating her classes, is that everyone feels that they're in a safe place, whether you're new to body work, or someone wanting to deepen their practice in a group, you will be trained by someone who is very knowledgeable, confident and sensitive to the needs of each learner in the room'. Loretta – Dancer
'Maree posesses a highly attuned ability to access the shadow self and archetypes in a totally safe way'. Kate, Actor