The Business of Acting –
An intrinsic part of an actor's career is understanding you are your own business and CEO. To achieve the goal of obtaining ongoing professional work, whether represented or non represented, an actor works for him/herself and just like any business, having a career plan is integral to success.
This workshop will teach you how to develop a business plan so you can market yourself like an expert and we will answer the following common questions:
How do I find an agent?
How do I get a Casting Director to notice me?
How do I create a compelling showreel?
What's a good headshot look like?
The workshop also covers:
Branding
-Developing your brand
-Headshots and what message they deliver
-Typecasting
-Your unique selling point
-Determining where you fit into the industry
-Knowing what casting type you are
-Identify youring competition
-5 and 10 year plan
Marketing
-How to get an agent
-How to create relationships with Casting Agent's
-Creating online content for websites and social media
-Professional industry advice
-Create a professional image
-Organise marketing materials: headshots, website, business cards, social media
Business Plan
-Develop a Business Plan
-Creating a Daily Success Plan
-Actions
-Define your objectives, goals and strategies
_________________________________________________________
Audition Craft

Audition Craft offers practical techniques and processes, to enable actors to attract ongoing professional acting work.  We show you how to take your auditions from average to awesome and give you a working process which ensures you are fully prepped and confident before every audition.  You will learn to audition and self test with absolute confidence!
Each participant will do a simulated Self Test in front of a camera with another actor playing the reader.
Workshop includes:
How to develop a positive mindset
Technical requirements – where to place the reader, eyeline etc
How to attract and manifest energetically the roles you need to take your acting career to the next level
Expressing your uniqueness and individuality
Relaxation techniques
Spontaneity, thinking on your feet, taking on board any direction given
Thinking outside the square
Your facilitator Maree Shefford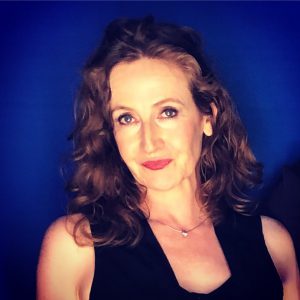 Qualifications and Experience
Eric Morris Technique
Meisner Method
Physical Theatre – Austria
Certificate III Dance and Performance
VCA Foundation Year
Speech & Drama – Trinity College London
Audition Preparation Scene Work – Dan Hamill (Love Child TV Series, X Factor 2015)M
Movement Coach, Embodiment Coach and Tantric Teacher
Singing

Costs

The Business of Acting $40.00 1.5 hrs
Audition Craft $40.00 1.5 hrs

T & C's

Workshops must be prepaid. No refunds once payment is made unless Facilitator cancels Workshop.